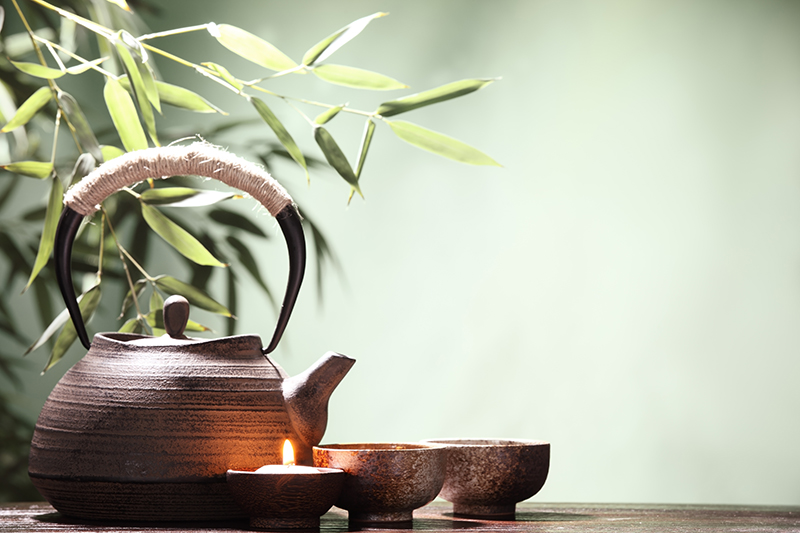 What to expect in a session
Initial Evaluation
Once you have been scheduled for an office visit or tele-consult you will be provided with the initial paper work. Please fill it out in detail; included are questions about your health history, previous medical diagnosis, supplements, medications, diet, emotions, and health goals. This information gives me the "big picture" about the state of your health from an Eastern and Western perspective. Together we will go over your information and I will answer any questions you may have.
Treatment
After the intake the treatment begins. Healing sessions include acupuncture and typically one or more adjunct healing tools that are beneficial for your specific condition. Expect to spend 40-45 minutes alone in deep relaxation, a bell will be provided in case you need to call your practitioner.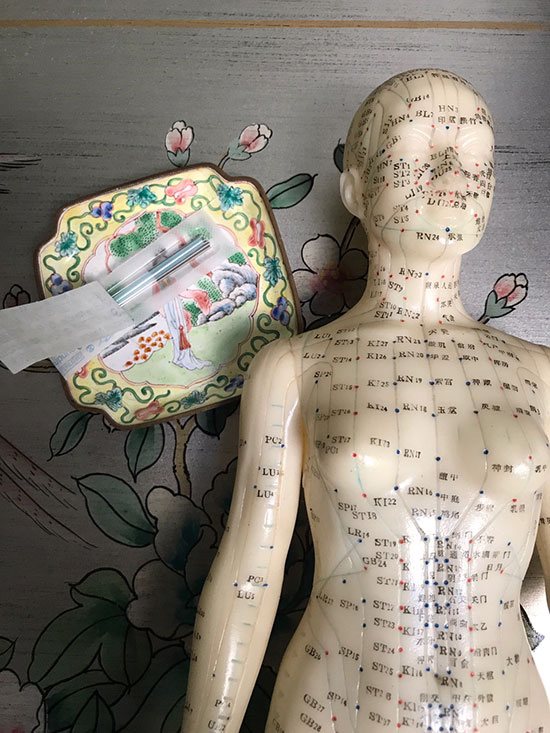 You will be given a plan outlining the number and frequency of clinic visits recommended to optimize your health. Most plans include suggestions for supplements, herbs, diet and labs. Tele-consult patients will be provided a PDF of recommendations, a follow-up call will be scheduled to address any questions.
Acupuncture
Acupuncture is mind-body medicine, used to treat both physical and mental-emotional concerns. Acupuncture is used to balance the energy in your body, relax the nervous system, and increase blood flow to expedite healing. We use Acupuncture needles that are sterile single use, and very gentle.
Dietary Support & Detox
Specific dietary recommendations help you transition to a healthier state and achieve your goals. Recommendations are based off Traditional Chinese Medicine as well as modern research. Examples include; a cleanse to gently detox, a guided elimination diet to pinpoint food sensitivities, or six-week eating plan to optimize fertility.
Herbs & Supplements
Chinese Herbal formulas have been used for thousands of years to aid in pain reduction, hormone balancing and to enhance fertility. Supplements are incorporated to support and enhance your health. We only recommend high quality herbs and supplements from trusted sources.
Scar Therapy with MPS
Scars and scar tissue can be an overlooked source of imbalance in the body, blocking "qi", blood flow and lymphatic movement. We use Microcurrent Point Stimulation to gently soften adhesion's and scars, patients typically feel and see results within 2-3 treatments.
Cold Laser
Low Level Light Therapy (Cold Laser) is the pain free use of light to heal the body. Laser therapy has been scientifically proven to reduce pain, inflammation, and swelling and to accelerate the healing process.
Cupping, Moxa & Ear Seeds
Other modalities are used as needed to enhance a treatment or offer support until your next visit. My favorites include cupping to relax the muscles. Moxa to tonify the body and build "qi or energy. Ear seeds to provide acupressure to reduce anxiety or pain.
The tiny seed knew that in order to grow, it needed to be dropped in dirt, covered in darkness, and struggle to reach the light.
– Sandra Kring
Life is a balance between what we can control and what we cannot. I am learning to live between effort and surrender.
– Danielle Orner
You are strong for getting out of bed in the morning when it feels like hell. You are brave for doing things even though they scare you or make you anxious. And you are amazing for trying and holding on no matter how hard life gets.
– Unknown
Prioritize peace. If it nurtures, calms, and revitalizes you, make time for it. If it stresses, distresses, or depresses you, reconsider it.
– Lori Deschene
One bad chapter doesn't mean your story's over.
– Unknown
To experience peace does not mean that your life is always blissful. It means that you are capable of tapping into a blissful state of mind amidst the normal chaos of a hectic life.
– Jill Bolte Taylor
Even now, as broken as you may feel, you are still so strong. There's something to be said for how you hold yourself together and keep moving, even though you feel like shattering. Don't stop. This is your healing. It doesn't have to be pretty or graceful. You just have to keep going.
– Maxwell Diawuoh
Ahhhh Sandra is literally a creator of life! I started acupuncture with Sandra after almost 2 years of trying to conceive naturally. She gave me amazing guidance on a holistic view to my fertility, and treated me with such love and care in our appointments. After only 2 months of her treatments I was able to conceive! Sandra answered every question I had for her both during and outside of appointments, and always showed that she truly cared about me, my baby, and my outcome. I would recommend her to anyone! I am so grateful to have met her.
I struggled with two miscarriages before visiting Sandra. I have used her for the past 3 years and conceived 2 children naturally thanks to her treatments. While I had seen other fertility acupuncturists during my fertility complications, Sandra's initial consultation was far more in depth and I felt like it identified possible root causes to my problems better. Her treatment and consultation resulted in pregnancy right away for both children (~2-3 months). I continued to go to her to manage pregnancy discomforts and panic attacks over the fear of having another miscarriage. Overall I had very manageable pregnancies with little complaints. Her recommendations always seem dead accurate and resolved my concerns quickly. My son was born healthy and happy and I believe I owe a lot of that to Sandra for getting me through the stress and discomforts of fertility issues. She went above and beyond and treated all patients with a personal touch. She treated me more like a best friend helping me through a rough patch in life than just an acupuncturist. She always listened patiently and cared about my well being. I highly recommend Sandra to anyone struggling with fertility issues and think she is simply the best!
Sandra is absolutely incredible. She goes the extra mile to assist in your healing. She was a cornerstone in my infertility treatment and was constantly available for emotional and professional support. When I look back on my difficult and painful infertility journey, I am immensely grateful that I got to have someone like Sandra in my life! I was so excited to be able to share photos of our new baby with her and contribute her healing treatments as an element to our baby success!