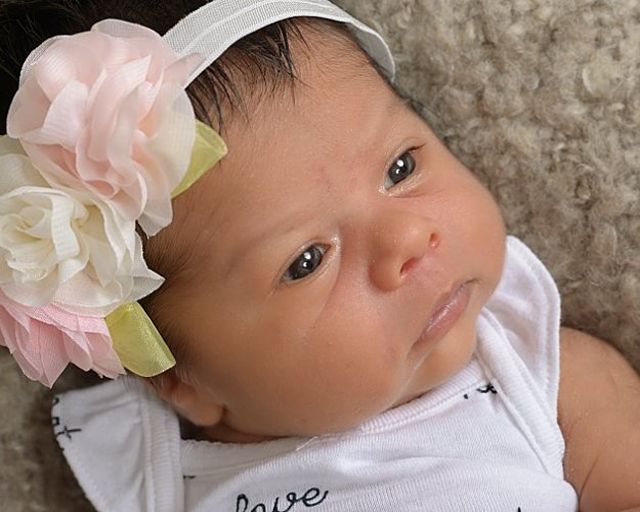 I was having trouble conceiving, mainly due to long, irregular cycles I believe from stress. I didn't want to start with invasive and very expensive fertility treatments so I looked into alternatives. After researching online I came across Life Spark Fertility Clinic. The website was helpful and the vibe was what I was looking for…calm and relaxing. After contacting them I met with Sandra for a consultation and had my first acupuncture session. I felt comfortable and decided to continue receiving acupuncture treatments. Within only one or two sessions my cycle was almost back to normal. I believe the acupuncture got my body back in balance, the Chinese herbs and supplements prepared my body and the helpful information and guidance from Sandra gave me the confidence to know what I was doing. I know everyone's situations are different, but I am thrilled to say that within three months I was able to conceive!
Dear Sandra,
We cannot thank you enough for all that you have done for us in our journey to get pregnant. We were at our lowest low when we came to you for the first time. We always left feeling hopeful and with a sense of peace after our fertility acupuncture treatments. We will be forever grateful to you!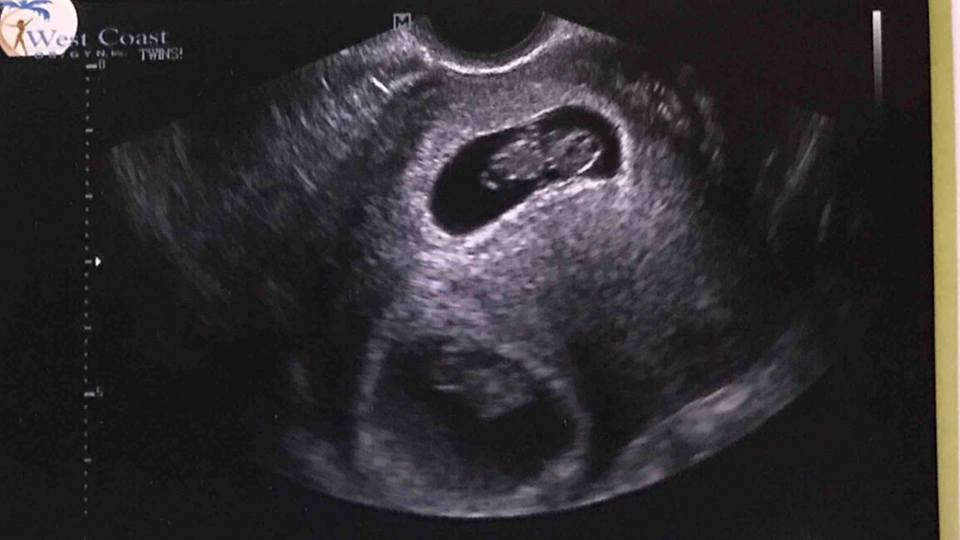 Twins after 4 months of fertility acupuncture treatments!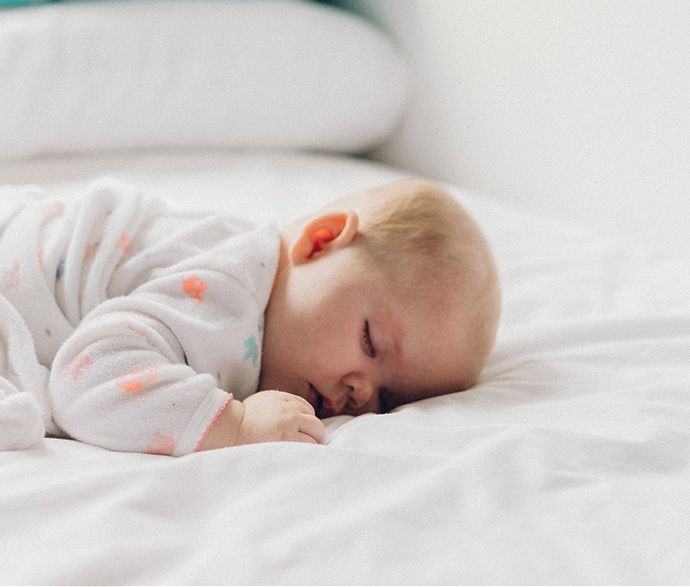 I struggled with two miscarriages before visiting Sandra. While I had seen other fertility acupuncturists during my fertility complications, Sandra's initial consultation was far more in depth and I felt like it identified possible root causes to my problems better. Her treatment and consultation resulted in pregnancy right away. I continued to go to her to manage pregnancy discomforts and panic attacks over the fear of having another miscarriage. Overall I had a very manageable pregnancy with little complaints. Her recommendations always seems dead accurate and resolved my concerns quickly. My son was born healthy and happy and I believe I owe a lot of that to Sandra for getting me though the stress and discomforts of fertility issues. She went above and beyond and treated all patients with a personal touch. She treated me more like a best friend helping me though a rough patch in life than just a acupuncturists. She always listened patiently and cared about my well being. I highly recommend Sandra to anyone struggling with fertility issues and think she is simply the best!
I went to see Sandra for the first time when I was preparing to begin the IVF process. I had never done acupuncture before and was nervous as to what to expect. Before meeting Sandra, I had suffered from three pregnancy losses and had one living child who had been a complicated pregnancy and was born 6 weeks prematurely. Sandra immediately helped me feel at ease and did a complete history of my fertility and pregnancy journey. I felt a huge weight lifted off me even after my first session and immediately felt a reduction of stress. During my first visit, I told her that I had an ovarian cyst and the doctors couldn't proceed with IVF until the cyst was gone. With Sandra's care and expertise in the field of fertility acupuncture the cyst went away within a matter of weeks. Sandra guided my husband and I during our IVF journey by recommending herbs and dietary changes. She introduced me to moxa and essential oils which helped tremendously. I was told by doctors that I had a low amh and low egg count and my chance of success with IVF was limited. Sandra treated me prior to and through the egg retrieval process, hours before my embryo transfer and during my pregnancy. My husband and I are grateful to have welcomed our healthy baby boy to the world in July 2017. Everyone, including my high-risk doctors, were astonished at our success with conception and a healthy full-term pregnancy! Sandra was instrumental to bringing forth the life of our beautiful baby boy and I am forever grateful.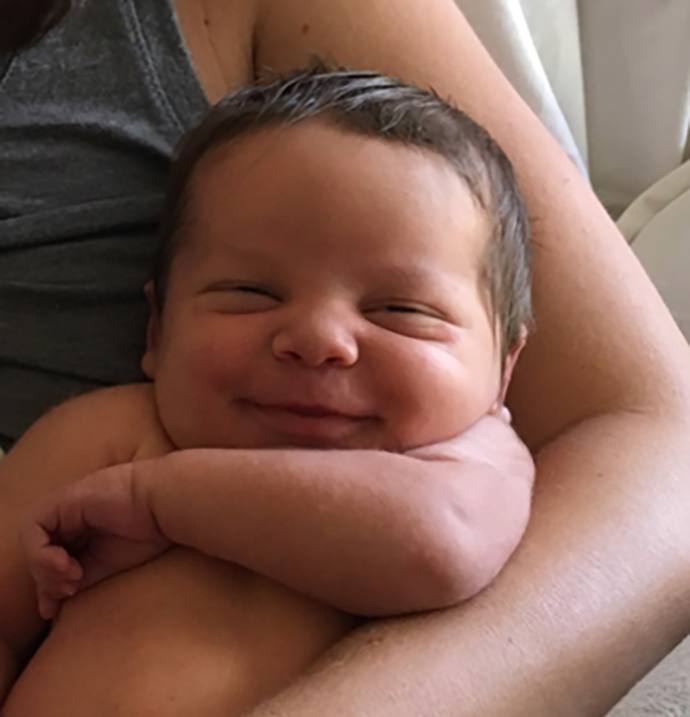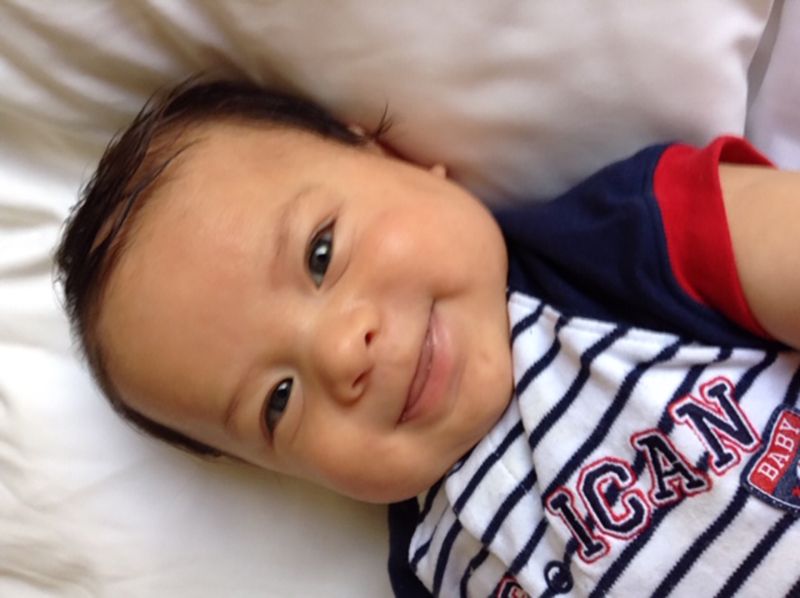 Preganant after endometriosis
(1st baby)
I have been successfully treated by Sandra McKay for a couple of years now. After being diagnosed with endometriosis over ten years ago, I had been dealing with the aftermath of debilitating menstrual cramps and other symptoms of PMS that would leave me feeling like I had been hit by a train to say the last least. The only relief I felt during that time of the month was from my acupuncture visits. When the time came that my husband and I wanted to expand our family, Sandra helped me track my ovulation, clean up my diet, and started my fertility sessions. We were blessed to conceive and bring a healthy baby boy to term.
Sandra McKay -Billion L. Ac. has been treating me postpartum as I had to recover from a C-section with my second son. My posture was poor due due to nursing and I suffered from exhaustion (I had to go back to work when my son was 3 months).
Sandra is very caring, knowledgeable, and professional. She is invested in her patient's wellbeing and life. Seeing her has become a family affair, as she is now treating my baby, as well. My son was suffering from colic, constipation, and gas, which led to us all being sleep deprived. Sandra started seeing him when he was about two months old. He feels very comfortable with her and is immediately relaxed. She is very gentle and careful. His symptoms have greatly improved. I have recommended her to my family, friends, and coworkers. I trust Sandra and will continue seeing her and bringing my baby to her for acupuncture care.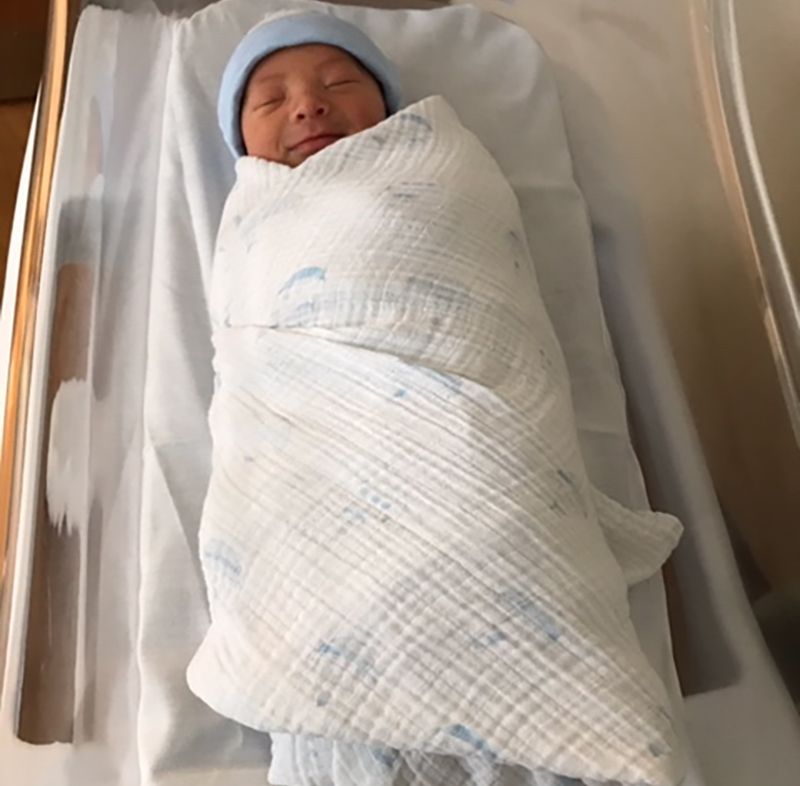 Postpartum Care (2nd Baby)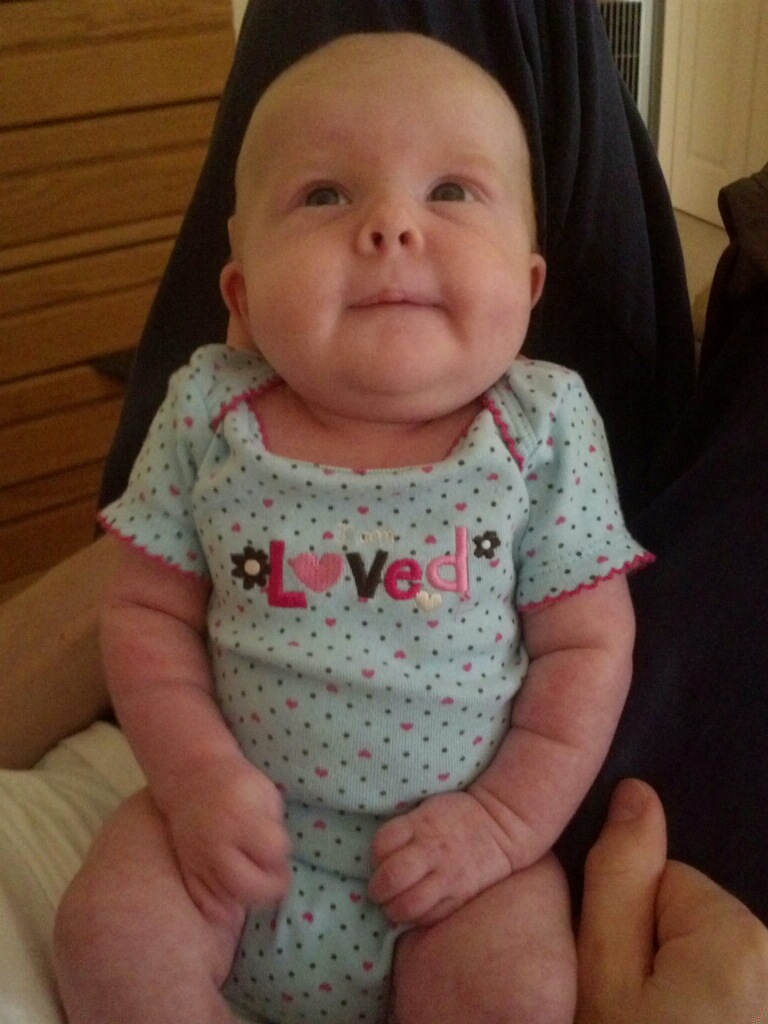 From Anxiety to Motherhood
I have been seeing Sandra for almost four years – initially to help treat anxiety and depression as well as whatever else life threw my way. When I was ready to try for a baby, Sandra started by addressing my "thin" pulse with herbs and advice with diet/exercise for creating a suitable environment to house a fetus. Each session she was always attentive to how I was feeling and where I was in my cycle. I always felt comfortable in her hands. I'll never forget the session she felt my pulses and said they felt different. It turned out I was pregnant! She has successfully guided me through my first pregnancy and is now on the journey with me through number 2. It has been nothing but a pleasure to be her client.
I started seeing Sandra for fertility acupuncture about a year and a half ago, right when we started trying to have a baby. We were able to get pregnant right away, but miscarried at 6-8 weeks. Sandra was very helpful and comforting in helping me dealing with the miscarriage and getting my cycle and body back on track to try to get pregnant again. It was nice to have Sandra as an alternative resource and second opinion from my obstetrician. When we tried again, I followed my doctor's suggestions and also supplemented my fertility plan with Sandra's acupuncture and treatment recommendations. I am very grateful that I was able to have Sandra as a source of support during the whole journey. At the very least, it is a dedicated hour each week to focus on myself and my baby during the acupuncture treatment. Also, it was nice to have Sandra as a professional resource I could check in with regarding fertility and pregnancy on a weekly basis, since doctor visits were spaced out monthly or longer during the first two trimesters. Even though I can't control everything, working with Sandra has been a wonderful way to feel more proactive. I didn't even have any known issues when I first started seeing her, but I'm so happy she was part of my treatment from the beginning, given the challenges that did arise.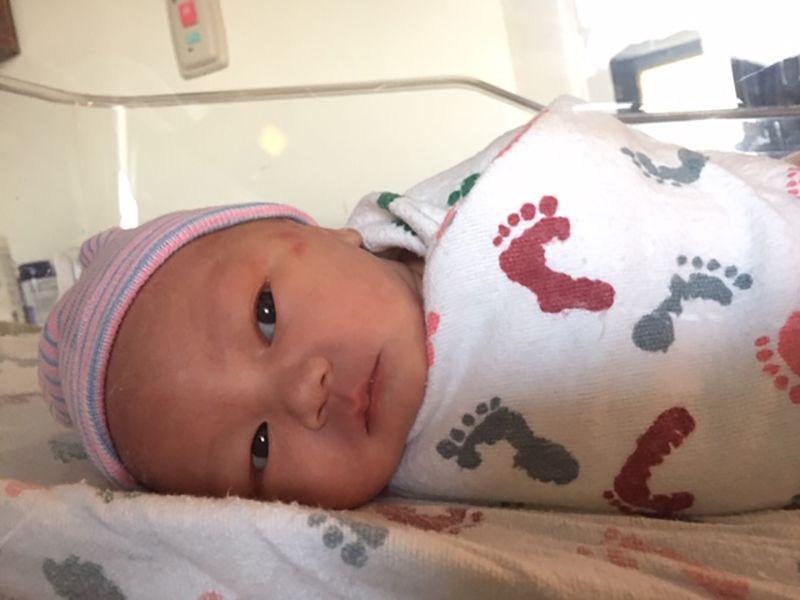 Baby is finally here after many ups & downs!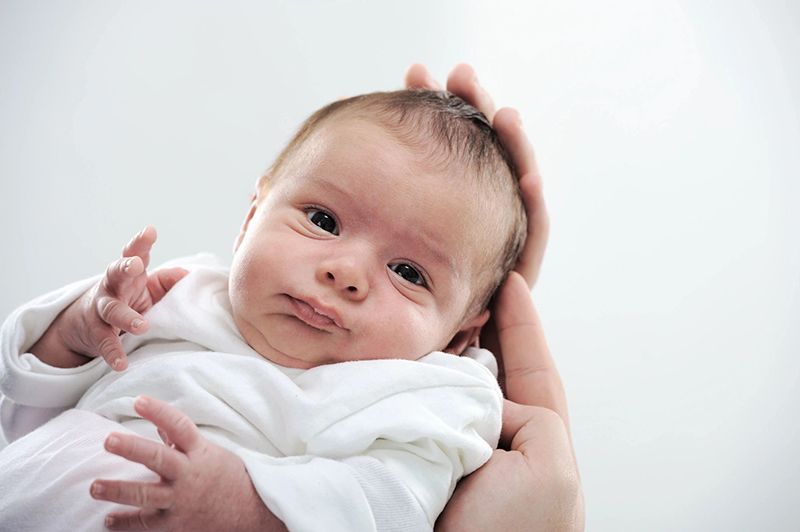 Labor Support & easy delivery!
The last week of pregnancy before my due date, I was so uncomfortable and just ready to have my baby. I saw my sister go a week past her due date and have to be induced with drugs and I really didn't want that. Sandra used acupuncture on me the evening before my due date. As soon as she put the needles in my body I felt my back tension melt away, I went into labor not long after! By the time I reached the hospital I was already at 5cm and no drugs needed. The same results for my second child. With Sandra's help, I had both of my babies on their due dates. Sandra is very warm and caring while professional. I always felt comfortable and in good hands through all of my treatments with her. I would definitely recommend her to anyone.